The West call it Autumn, sometimes Fall. As for East Africa, the season of short rains usually begin their sporadic downpour from September to November. Every year, the organizers of Nyege Nyege Festival partner with a traditional rainmaker to keep the clouds at bay, and every year the clouds over Jinja hold their breath until the festival is concluded. All but one tempestuous cloud that even the most oracled of rainmakers could not possibly dissipate, a storm named The Government. Their problem begins with the name.
In Luganda, the term 'Nyege Nyege' refers to an uncontrollable urge to move, shake, dance, gyrate, vibrate – as exhibited in the seven performance stages (not accounting for the hidden pop-up stages), the 300+ artists from a vast array of genres and sub-genres, and the crowd of close to 10,000 who gather in Jinja from all the suburbs and mtaas of Africa and the Rest of The World, for this 4-day celebration of music, art and both traditional and contemporary Ugandan culture.
However, that is not the image that comes to mind for the everyday East African at the mention of the word 'Nyege'. In Kiswahili, the word references the need to feel the breeze between one's knees. The uncontrollable primal urge. The sex urge.
On 6 September 2022, a fortnight prior to Nyege Nyege Festival's opening night, the official Twitter account of the Ugandan Parliament posted a statement from the Speaker of Parliament, The Honorable Anita Among.
"We are talking about the morality of this country; we are talking about our children. You are trying to promote tourism at the expense of our children? We are not going to allow this function to take part (sic)."
Over the following days, the internet was an endless doom scroll of a trail mix of reactions: concerns from festival goers who already had their tickets in tow and their flights booked, conservatives lauding the Ugandan government for its brave stance in the face of what they deemed brazen immorality and neo-colonialism, and of course – memes from Kenyans who saw their own future reflected back at them as they are still not quite sure whether their own country, under a new presidency, may flirt with theocratic tendencies which will bring into play some form of moral policing or other.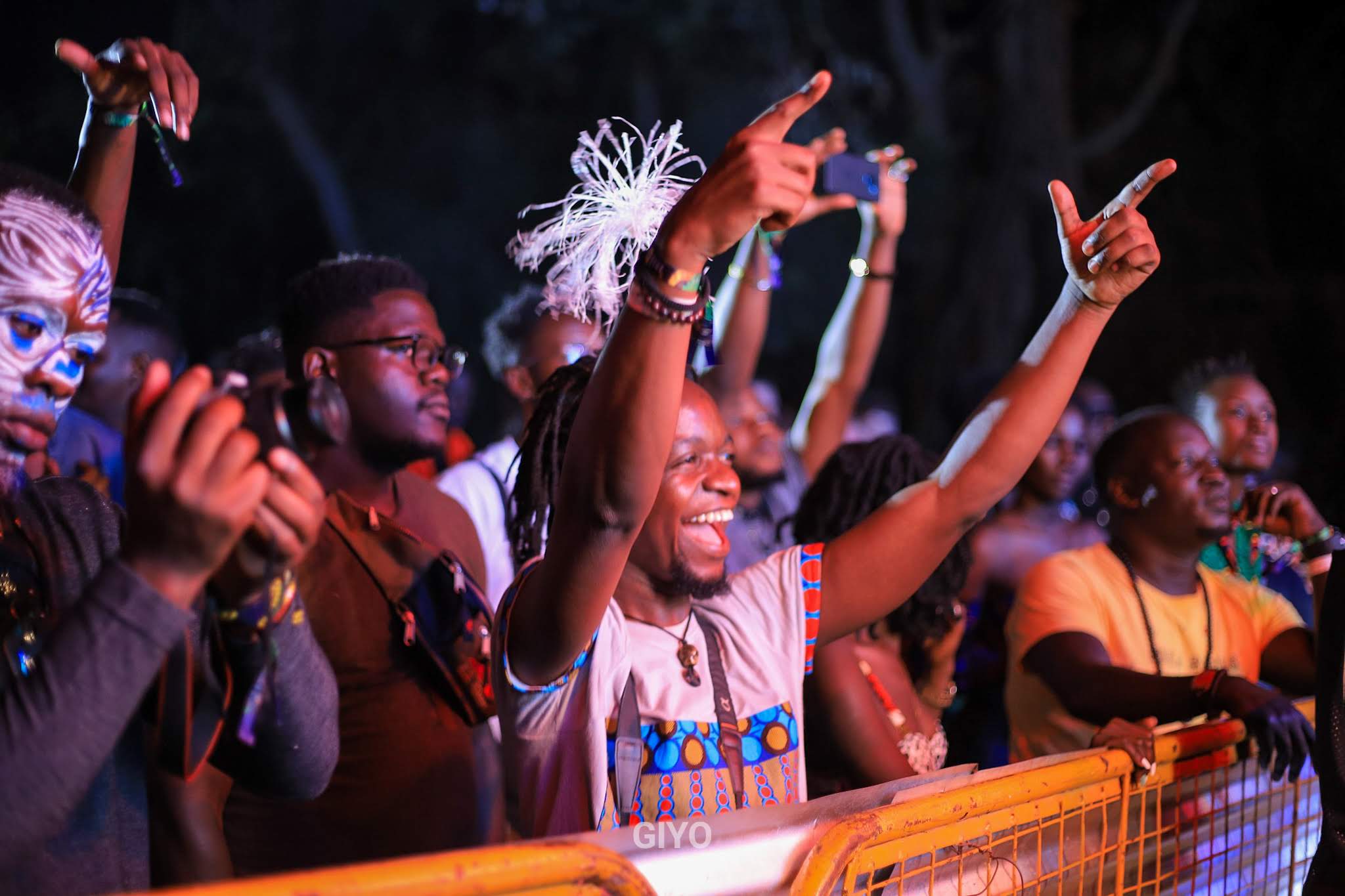 Nyege Nyege Festival debuted on the East African party scene in 2015, with the aim of giving underground African artists from a diverse range of genres – traditional folk, Afro-fusion, niche electronic sub genres like Angolan Kuduro and Tanzanian Singeli, contemporary hip hop spat in vernacular tongue, you name it – a platform to perform their art to a large, primarily African audience.
Nyege Nyege also houses record labels, The Nyege Nyege Tapes and Hakuna Kulala, where they occasionally release music from up and coming artists such as the experimental Afro-futurist sounds of the gender-bending phenomenon Authentically Plastic or the incandescent ancestral beats of 7-piece drummer band Nilotika Drum Ensemble, going as far as establishing the careers of DJs who are now household names across the global dance music scene such as Uganda's favorite electronic dance music export and dancefloor marionettist, KAMPIRE.
So for a festival which brings 5,000 – 10,000 tourists to the shores of Jinja, thus generating much needed revenue for the local economy, creating employment and propping a major and much needed boost to the creative sector in Uganda simultaneously, one would wonder, why would a government want to cancel it?
The Parliament of Uganda first expressed dissent when the late Father Simon Lokodo, serving as Minister for Ethics and Integrity at the time, argued that the festival was a symbol of neo-colonialist influence working in collaboration with the devil to besmirch the values of the good Ugandan people.
"This thing (Nyege Nyege) is not the best at all. I have dug into it and established that it is not innocent. It is an instrument being used by our brothers and sisters of the Western world to introduce to us a culture, a behaviour and attitude that is foreign and not in our laws, culture and religion."
The late Father Lokodo went further.
"I have received credible information from religious leaders, opinion leaders, and local authorities that the person of this festival, in the last two years, has been compromised to accommodate the celebration and recruitment of young people into homosexuality, and the LGBT movement."
Following accusations of censorship and pressure from external organizations, domestic and international investors, two days after his initial stance, the late Father Lokodo conceded with the following statement:
"[sic] but yesterday because of pressure from all sides, my elders and even my own boss, I had to concede defeat. I tried my best to block it, but the devil has a strong hand."
Uganda has never been one to stand on the fence when the question of 'morality' is tried on the field. The Buganda Kingdom is infamous world-wide for its strict laws penalizing homosexuality which is punishable by life imprisonment, as well as the recently repealed ban on short skirts for women which constituted part of the Ugandan 'Anti-Pornography Act' after years of fierce protest from activists and womens groups all across the world.
The most recent motion to ban Nyege Nyege festival was spearheaded by Member of Parliament Sarah Opondi, filed a motion without notice on the parliamentary floor, claiming that the festival is a breeding ground for immorality.
"We still have monkeypox in European countries. Having all these 8,000 people flying in, what capacity do we have as a country to test for monkeypox which has 13 incubation days. We cannot sell our country because of Nyege Nyege."
MP Sarah Opondi's motion was ultimately unsuccessful. On 7 September 2022, the Ugandan Prime Minister, Robinah Nabbanja, gave the festival the go-ahead to continue as planned.
"The event will take place," said Premier Nabbanja to Daily Monitor. "It is an event that attracts thousands and thousands of tourists across the globe and, therefore, cancellation would be challenging. We also have to think about the economy."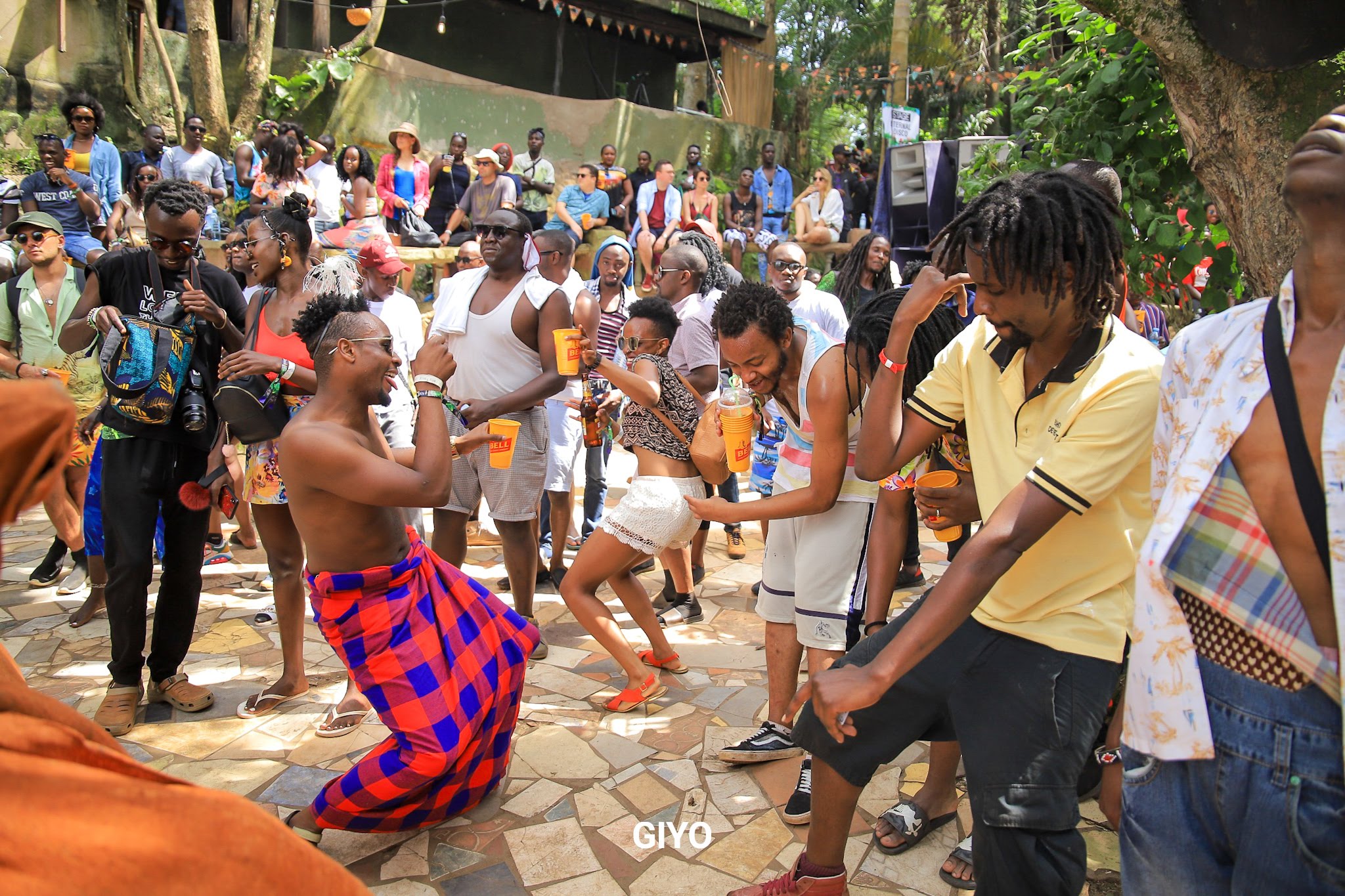 She added: "A number of resolutions have been reached. One of them is to harmonize with the arm of parliament to see that this event takes place with guidelines that will restrict those that are coming to celebrate to behave in a manner that is acceptable by Ugandan culture."
While these guidelines have not yet been established, a tweet from the official Nyege Nyege account can help one roughly understand the gist of things.
'Just don't come naked. Come in good spirit. Come to discover. Come to commune. Come to celebrate. Come to play. Come to dance. Come for the food. Come for the vibe. Come for the fashion, the friends, the falls and the stalls, just DON'T come naked. #itandaforeva'
We asked Derek Debru, Co-Founder of Nyege Nyege Festival, for an official statement over a series of voice notes regarding the matter, what they believe Nyege Nyege means to the people of Uganda, and why it is imperative above all else that the show must go on.
"I think it made us all very sad that once again, a few members of the government that haven't attended the festival, would sort of shame us and the community that's hosting us and all the people involved in the festival and accuse us of really ludicrous things such as orgies and coming naked to the festival. We work very hard to get international media attention around culture and music and the community of artists that we have worked with since 2014.

We advocate for the beauty, hospitality and cultural diversity of Uganda and we do not appreciate when our country is being portrayed in such a negative light. Of course one could say that it gave us a lot of promotion but that's not the kind of promotion that we like and we dont like Uganda and the continent being portrayed as homophobic people.

Nyege Nyege, other than being seven years of hard labour and passion from all the people behind it, has never made one profit. It has been extremely hard but we know how important it is to people. We've seen the results first hand with a lot of the artists performing here going on to have major international careers like Slikback, MC Yallah, Kampire and many more.

We also see how other festival organizers, label heads and booking agents come to Nyege Nyege to scout for upcoming East African talent. It has also created a lot of jobs as the backbone of our project is really to create income through a very interesting and engaging creative sector. We believe that given the demographics of Uganda and East Africa as a whole, we really need to look at finding jobs, means of income and sustaining one's livelihood and it has now proven that the creative sector is blowing up – both in the sort of physical realm of architecture, photography, film, design, music and art but also digitally, which is why this year we're incorporating 'The Nyegeverse' which is a work together with Superficial Machines, a collective in Sweden, working with The Tribe UG, a collective in Uganda – to build a digital Nyege Nyege experience.

I think also it has been the mission from the first day for Nyege Nyege to really try and declutter western representation of the continent and in that way, our line is to offer a really diverse programming so that people get to see that Africa is not just about Afrobeats, Naija, Afro-House and Amapiano, but that every country has their styles and genres and their artistic community which we wish to promote.

Finally, I want to add that even though this festival was always made for Ugandans and for East Africans, by Ugandans and East Africans, the tourism element is also very important in our relationship with the government and how we impact the economy and because of that, we believe that we want every visitor to leave as an ambassador, promoting a pristine image of Uganda."
– Derek Debru, Co-Founder Nyege Nyege Festival.